Santa visited the Elementary Yesterday. Merry Christmas and Happy New Year from the Elementary: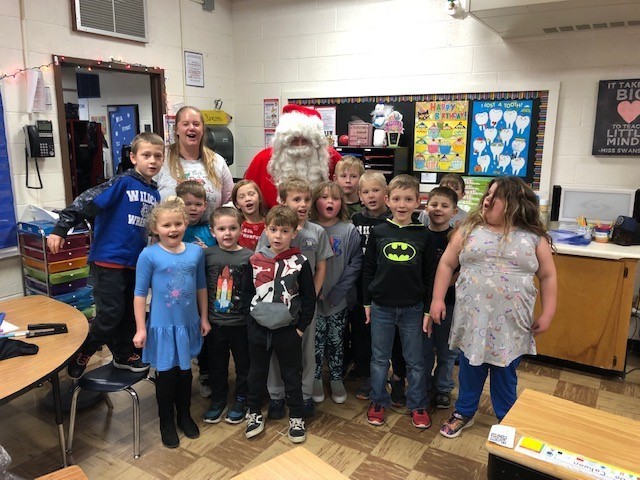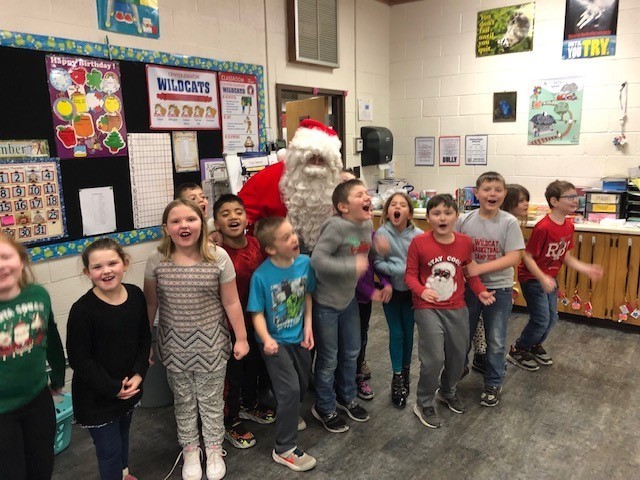 Here are the K-2nd grade students that qualified for the December Behavior Party. Congratulations to these students. Very Proud of these kiddos. (88% of our Prek-2nd Grade students qulaified)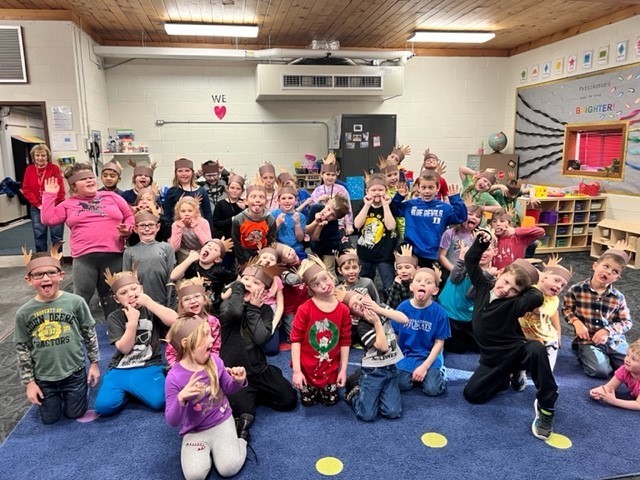 Just a few pictures from our latest 3rd thru 6th Grade Behavior Parties...Students had a choice of different activities in the different classrooms. Enjoy the pictures, and check out the smiles and goofy faces...

Santa will be at the elementary school tomorrow from 12:00-1:00 pm as we send the kiddos off with treats for break!

The JH/HS BBB and HS GBB Practice / Game Schedules for the next 4-weeks is attached. Junior High Boys will start at 10:00 am on Monday, December 27 (please contact Mr. Peterson if you cannot attend. Thanks.). Also, please note that a coach may change practices - so players should listen to the coach for final schedule if a change is made!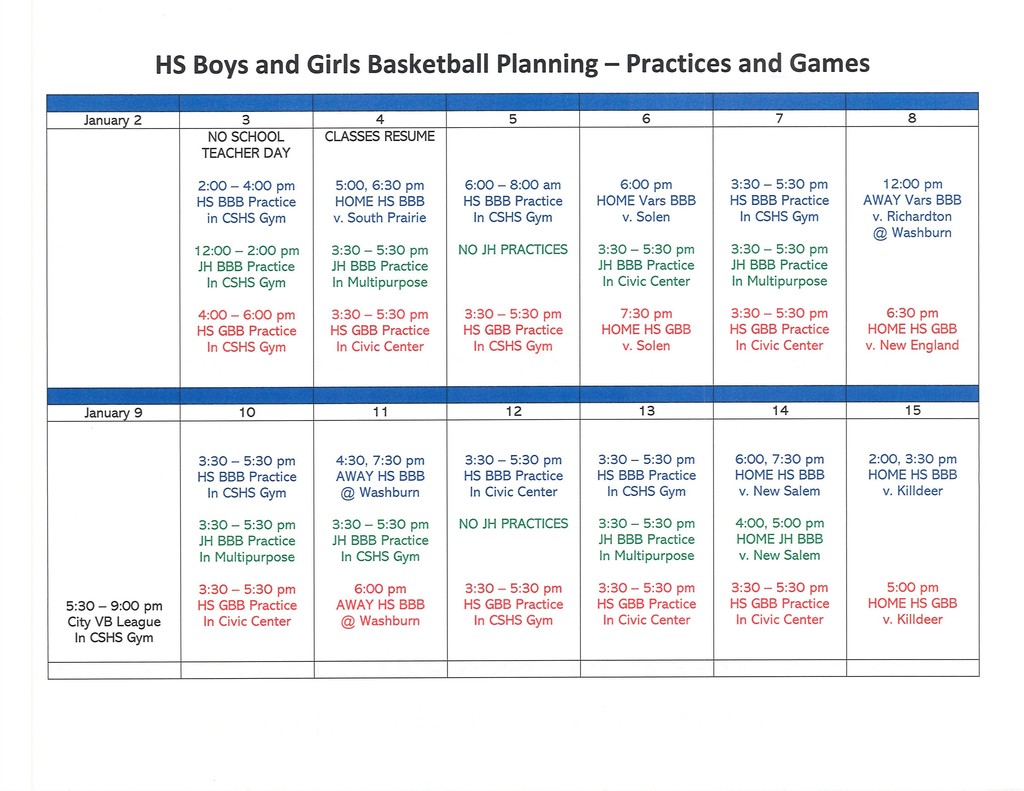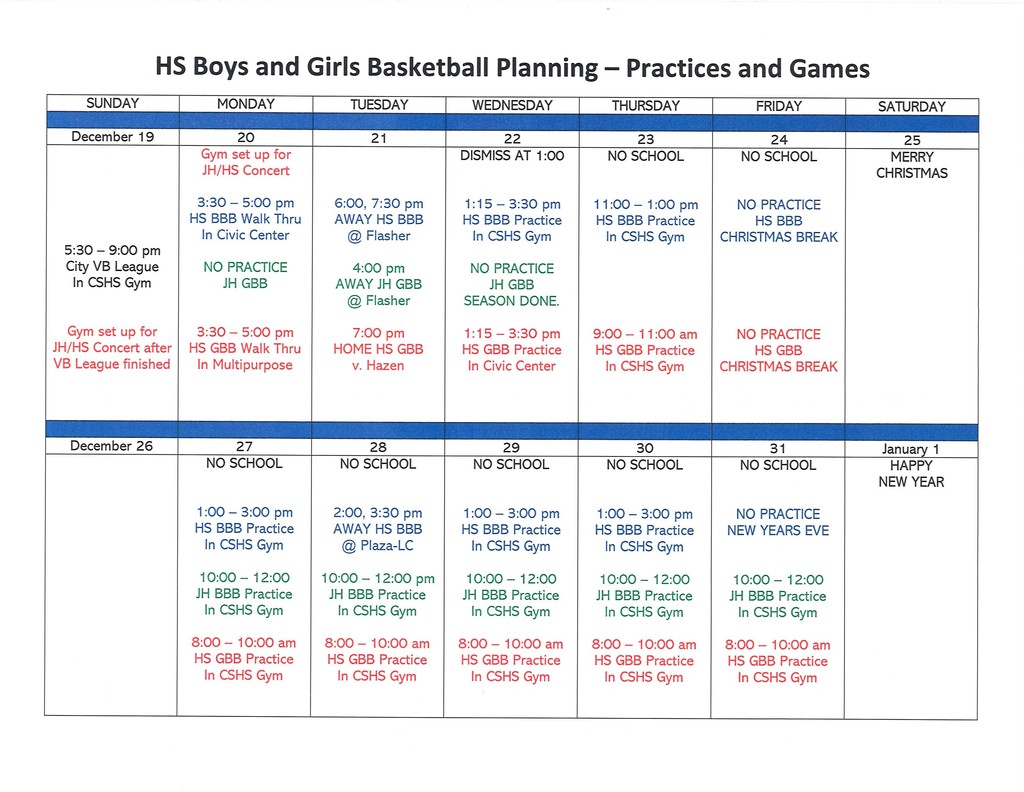 We're "Socking around the Christmas Tree" today in the Elementary.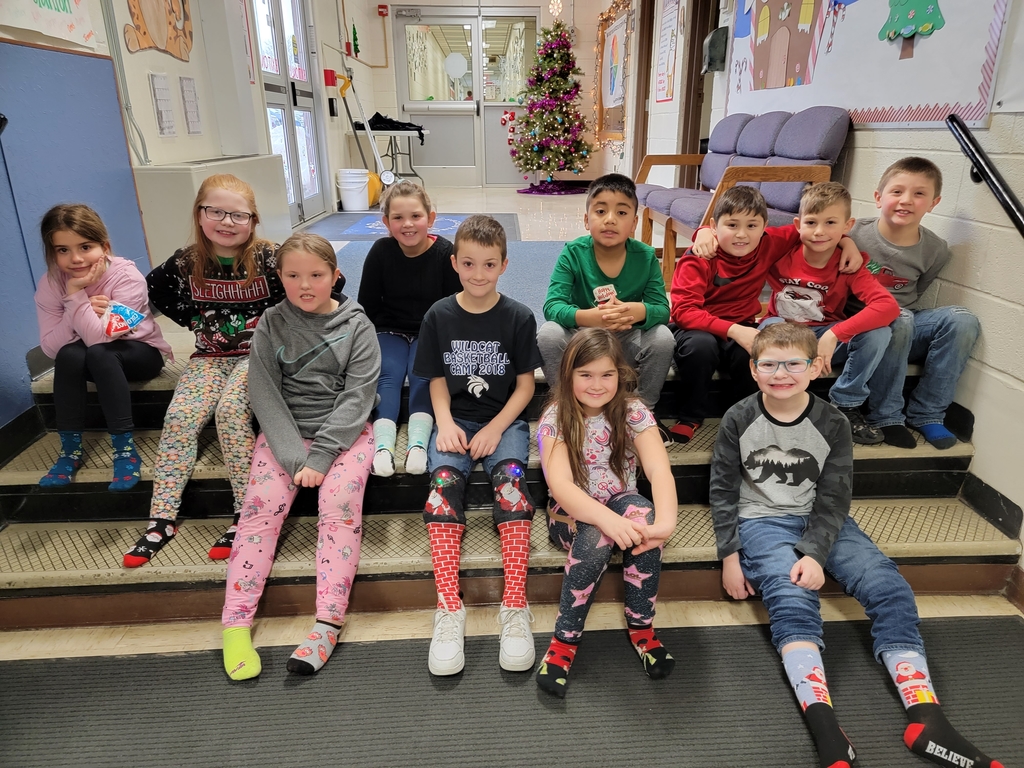 1st grade class dressed up as Tree Toppers! Tomorrow Center-Stanton students will be "Sockin around the Christmas Tree"!

Come join the learning night on Friday!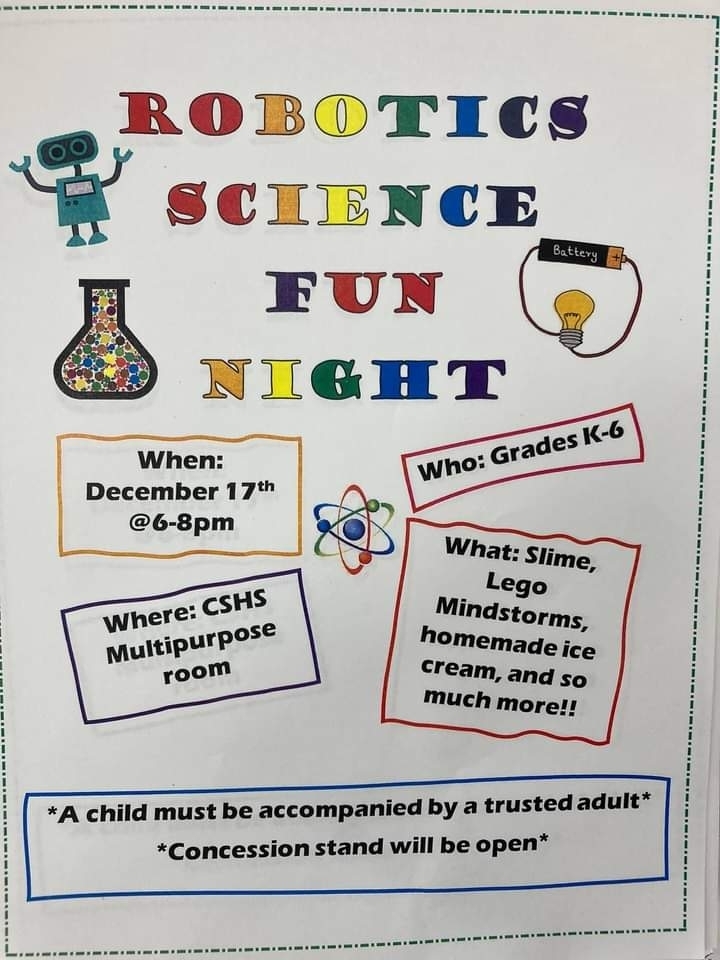 A friendly reminder for dress up days this week at Center-Stanton: Monday-December 13th- Have a Holly Jolly Plaid Christmas! Wear plaid or dress like a candy cane.

A reminder that the JH GBB game with Wilton-Wing has been cancelled for tonight. There are NO HOME EVENTS TONIGHT. The JHGBB will play at home on Saturday at 11:00 am vs. Grant County. HS GBB, HS BBB, AND HS WRESTLING ARE ALL ON THE ROAD AWAY ON SATURDAY.

JH/HS FINAL EXAM SCHEDULE - FOR MONDAY, DECEMBER 20 - Dismiss 2:25 FOR TUESDAY, DECEMBER 21 - Dismiss 2:25 FOR WEDNESDAY, DECEMBER 22 - Dismiss 1:00 pm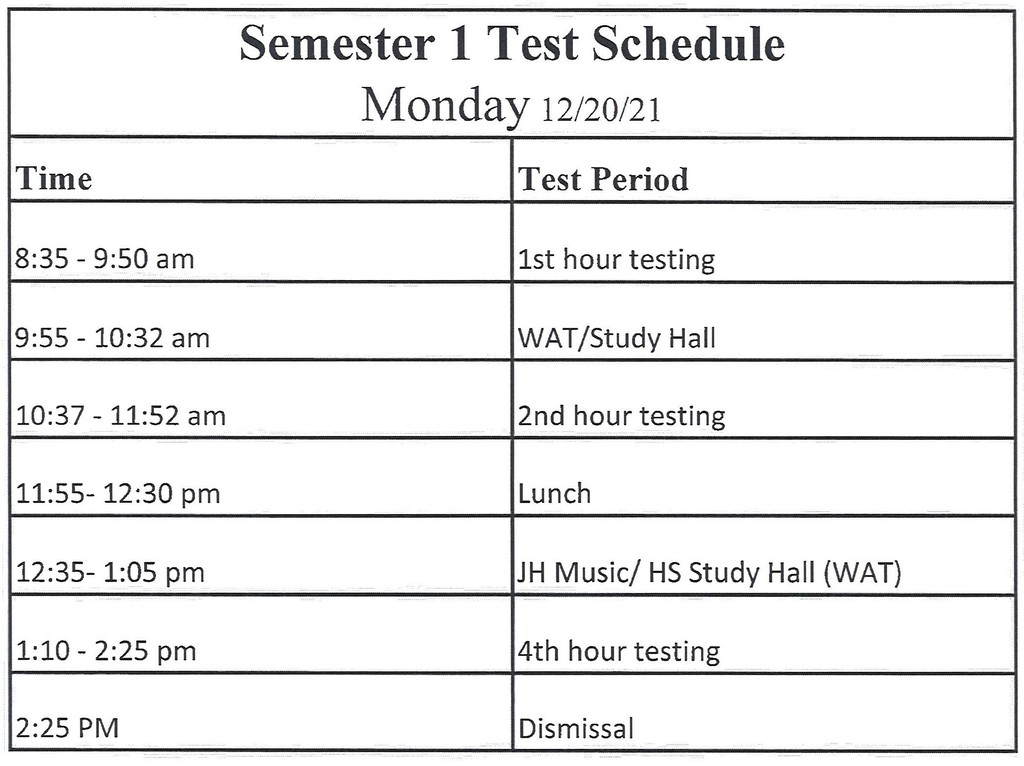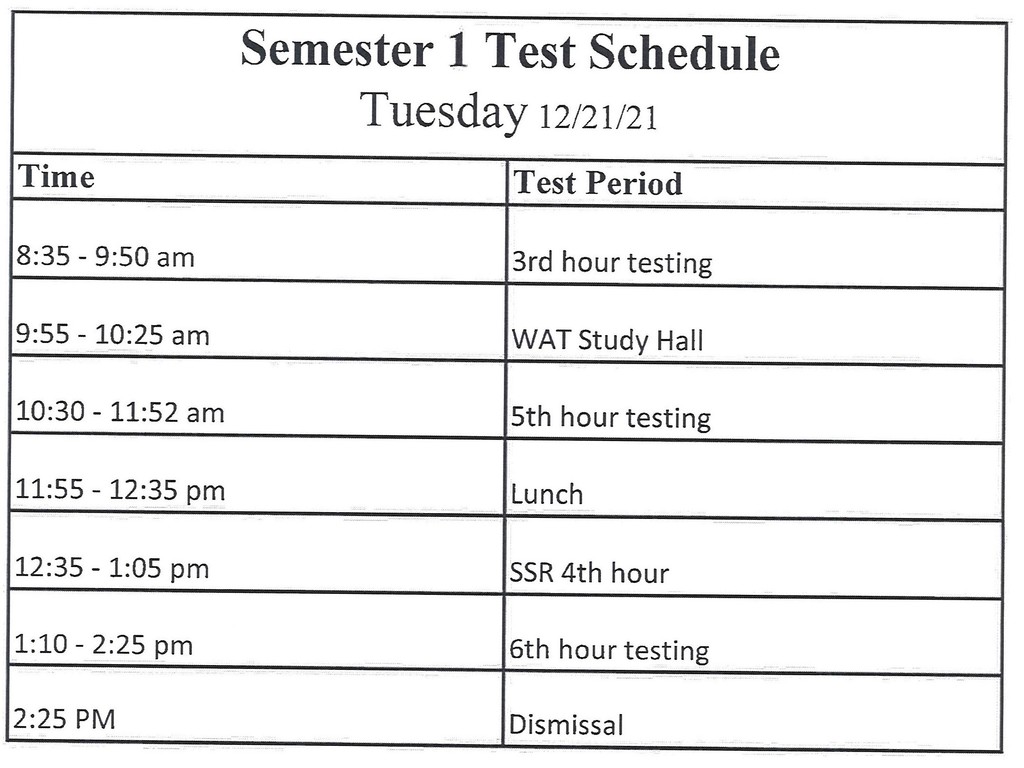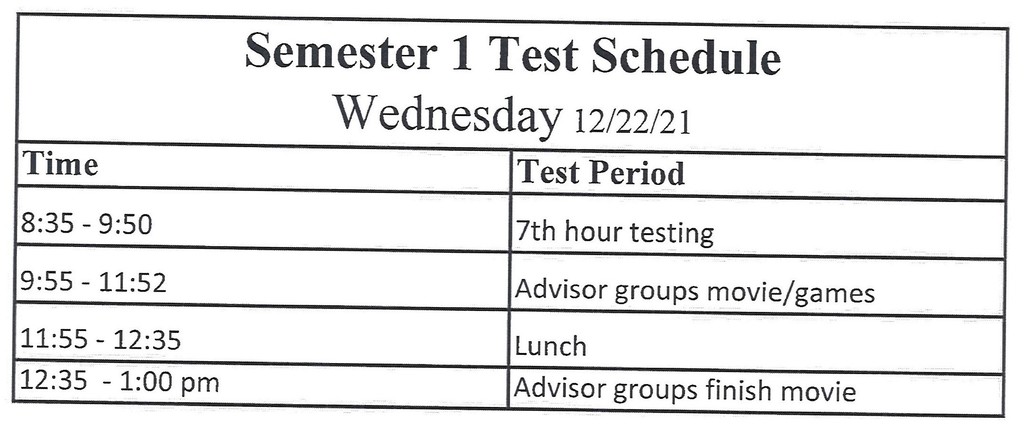 Update for this weekend: Fri, Dec 10 HS Wrestling @ Carrington Duals (4:00 pm) JV/V BBB @ Linton v. Napoleon (4:00, 5:30 pm) Sat, Dec 11 JH GBB @ HOME v. Grant Co. (11:00 am) JV/V BBB @ Linton v. Strasburg HS GBB @ NSA Tourney HS Wrestling @ Carrington

A reminder from our bus drivers, coaches and school administration - if you DO NOT have appropriate WINTER JACKET, CAP, GLOVES, and BOOTS with - the bus drivers and activity drivers will not be letting you on the bus. Thank you.

HS BBB PRACTICE HAS BEEN MOVED FROM 6:00 AM IN THE MORNING TO 3:30 PM TOMORROW AFTER SCHOOL. LOCATION TBD. THANKS.

School is normal start time for Monday, December 6. Buses will run normal. Please make sure bus routes have cleared paths in driveway and yards. Have winter gear with. Thank you. If anything changes, please pay attention to KFYR/KXMC and our websites for updates. Thank you.
This week is looking to be rather chilly, and more like how December is supposed to look! ⛄❄☃️ Please remember your children must come to school with coats, snowpants, boots, gloves, and a hat! We ask that you please put your child's name on their stuff. The lost and found table does have quite a bit of winter items on it, please come take a look if your child is missing anything. *If the "Feels like Temperature" drops below -10°, the students will be having indoor recess! They must still bring all winter gear to school!*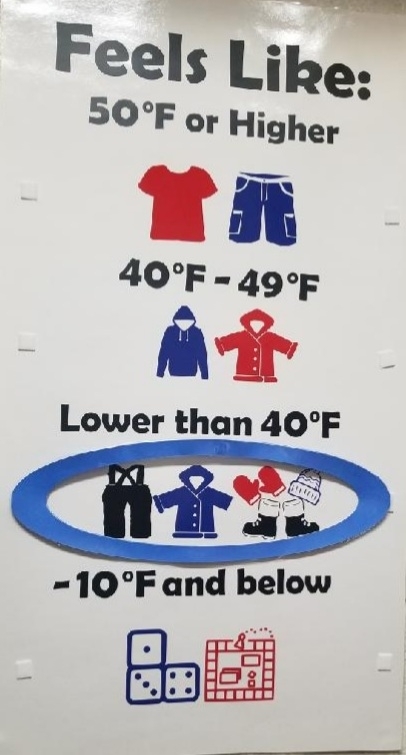 We are trying to clear the school parking lot before kriskringlmarkt traffic arrives. Please don't park in the high school lot until it is cleared this morning. Thanks.

Adjustments have been made to the JH GBB, Varsity GBB, and JV/Varsity BBB schedules and will be posted on the RSCHEDULR link on our website, as well as updated in the EVENTS section of our website, and NDHSAA site this PM. Copies will be distributed to players/coaches.

Congratulations to Center-Stanton Student of the Month ... Grade 10 - 12 ... Jayden Hall (Senior) Grade 7 - 9 ... Autumn Huber (Grade 8) Way to go, Wildcats!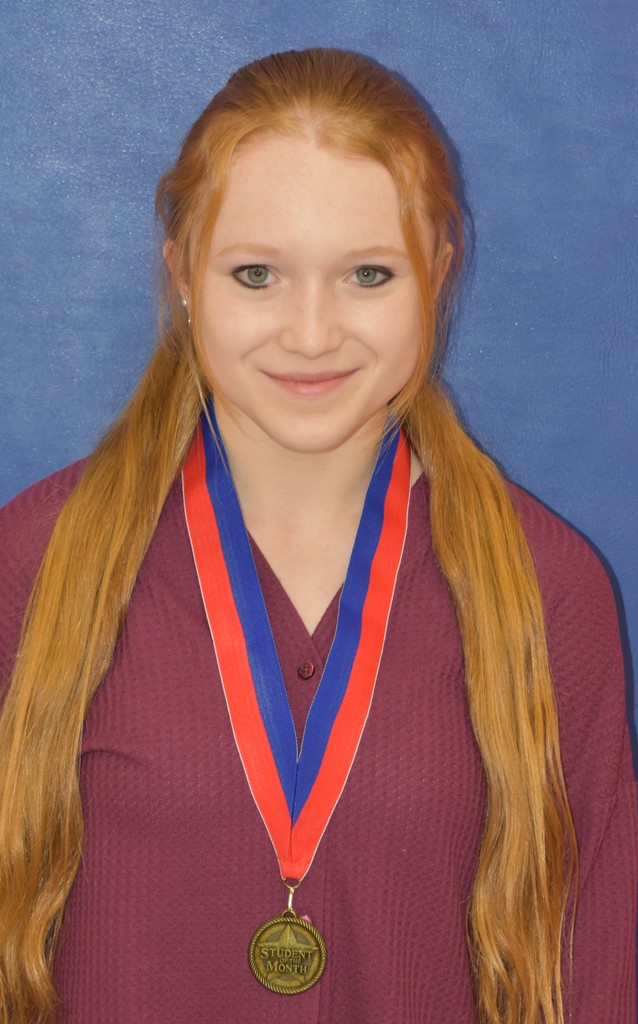 Congratulations to our Center Stanton One Act Play Cast for receiving the 38th Annual Team Scholar Award from NDHSAA with a 3.750 CAST GPA. We are proud of all of you!